Welcome To
Hoover Community School
4141 Johnson Ave NW Cedar Rapids, IA 52405 | 319-558-2369
A message from our principal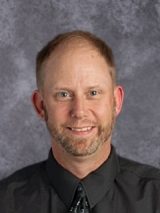 Hoover is a community-based school designed to better meet the needs of our students, families, staff, and community members. Our community school model is built on the following pillars:
Effective Family and Community Engagement
Growth and High Expectations for All
Meaningful Result-Based Partnerships and Shared Decision Making
High Quality Teaching with Culturally Relevant Instruction
Positive and Welcoming School Culture
Education and Support Services
We take pride in the diversity of our families and our community. At Hoover, we have over 20 different languages spoken, and our families come from diverse backgrounds and over 20 different countries around the world. We work to incorporate this diversity into our instruction and culture here at the building as well. Hoover is a special place for students, staff, and families, and Team Hoover is always striving to find new ways to support our community.
Our dedicated and hard working staff are always looking for new ways to support the academic and social emotional growth and development of our students. Team Hoover understands the importance of educating the whole child, and through our Professional Learning Communities here in the building we are always collaborating to support our students as a team dedicated to their success.
As part of our work, we have also established strong relationships with community partners who are working to help us support our families with a wide range of services. This includes connection to health partners in the community, support through our food pantry when necessary, and communication with community partners that provide a variety of additional services. If you are interested in learning more about supporting our community, we would love to hear from you.
Take care,
Clint Stone
Principal
20+
Languages spoken in our school
1:1
Personal devices for all students