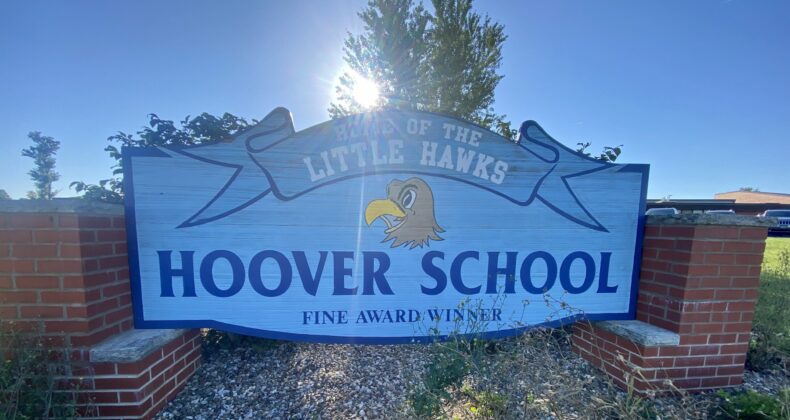 At Hoover Community School, we believe that all students will be treated with respect and will treat others with respect. We also believe all students can and will learn and be successful academically, emotionally, and socially. Learning should be engaging and all students should feel safe, secure, and cared for at school, knowing that the adults are here to help them be successful in school and life.
The Parent Advisory Council at Hoover does an amazing job of supporting our staff and community throughout the school year. The organization makes financial contributions that help teachers work more effectively with our students, and hosts events throughout the year to encourage families to learn more about our school. Our Parent Advisory Council also helps make decisions based on parent input at the building level as part of our Community Based School shared decision making model.
Hoover was built in the early 1950s with a two-wing structure, which has since been converted to three wings. The school was named through a contest conducted by the Cedar Rapids Gazette. It was agreed upon that it would be appropriate to dedicate one building to the only president born in Iowa, Herbert C. Hoover. In August 1954, Herbert Hoover came to Cedar Rapids to dedicate the new Hoover school.
Community-based school
Hoover is a community-based school, which works to bring together students, parents, teachers, and the community to better serve the academic needs of the students, and their well-being as well as their families. Community-based schools bring various resources and support to expand learning opportunities beyond school.
Community-based school events
Second and fourth Thursday of the month: Hoover community food pantry
First Thursday of the month: student council
Second Tuesday of the month: Hoover parent advisory council
Second and fourth Wednesday of the month: Hoover outreach team
First Wednesday of the month: Community partners meetings
---
Key contacts